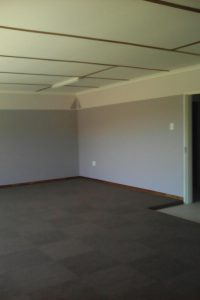 We began working in the new physiocentre at Paray Mission Hospital in Thaba Tseka, happy and grateful.
After ten years of physiotherapy workshops in Paray and Roma, this year, 2018, we are focusing on the opening of the physiotherapy clinic at Paray Mission Hospital in Thaba Tseka. 
We are looking forward to welcoming all our students to the next physiotherapy workshop in December 2019 in this fantastic new facility in the highlands of Lesotho.
---
On this website you can find information about my Physiotherapy-Teaching, the Study-Days, Workshops and Clinical-Activities in Lesotho. Closed topics like natural remedies, homebased Physiotherapy and popular ways of curing, are linked to the art of Physiotherapy. If you like to contact me just send me an email via the question button.
You can also write an SMS or WhatsApp: 0041 79 512 78 21. Twitter: @WFasser.
In Lesotho you can call me at:    +266 691 32 465
If you are interested in my professional work as Physiotherapist and Musictherapist in Switzerland and Germany please visit my professional website (in German) www.wfasser.ch
My personal website describes my work in Italy, my passion for sound, books  and general publications, media articles about the movie "Il Giardino dei Suoni", and lots of other information. (in German) www.wolfgangfasser.ch