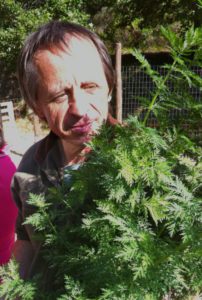 Wolfgang Fasser, 1955
Qualified physiotherapist SRK, MMACP, LMPDC
Qualified. music therapist, SFMT, MAS clinical music therapy
Works in the field of physiotherapy and musictherapy with children and adults in private practice and in cooperation with clinics.
Seminars and post-graduate teachings in the medical, pedagogic, therapeutic and rehabilitative field.
Lecturer on conferences and workshops in Switzerland, Germany and Italy.
Supervisor for musictherapists and physiotherapists.
Collaboration in the music therapy project for children "Il Trillo" in Poppi, Italy.
Regular teacher for the development of physiotherapy services in government and non-government institutions in Lesotho.