The next Workshop for Physio Assistants will take place in December 2021.
Facing the Covid 19 crisis we are following the situation carefully and will be able, by the beginning of March 2021, to give you further details about where and when.
PARAY MISSION HOSPITAL AND SCHOOL OF NURSING
P.O.Box 2, Thaba Tseka, 550 Lesotho
A 4-DAY PRACTICAL WORKSHOP FOR PHYSIOTHERAPY-NURSES AND REHABILITATION WORKERS
APPLYING BASIC PHYSIOTHERAPY SKILLS IN RURAL AREAS, IN HOSPITALS AND HEALTH CENTRES
Arrival Tuesday, 10. December
Workshop: Wednesday 11. – Saturday 14. December 2019
Place: Paray Mission Nursing School and physio centre, Thaba Tseka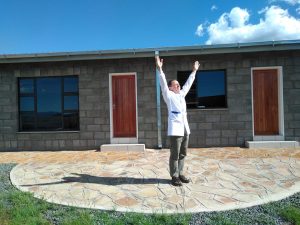 KEY TOPICS OF WORKSHOP 2019
– Physiotherapy all around TB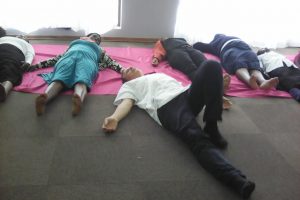 – Teaching Physio skills in homebased care for village health workers
– More about strokes
– Physio exercises for everyday practice
Program overview:
Tuesday 10. December 2019, arrival in the afternoon,
19.00 – 20.30: welcome, presentation and introduction to the study days
Daily schedule Wednesday to Friday:
8.00 morning reflection
8.15 – 9.00 physiotherapy exercise class
9.00 – 10.00 physiotherapy key lecture 10.00 question time
10.15 coffee break
10.45 – 12.00 physiotherapy practical class
12.00 lunch
14.00 applied physiotherapy with case demonstrations
15.15 coffee break
15.30 self treatment and home based physiotherapy in common clinical conditions
16.00 problem solving round-table (group discussion about daily difficulties when applying physiotherapy. Creation of resource based empowerment-strategies to overcome the identified daily obstacles)
16.50 evening reflection
Saturday, 14. December 2019:
Studies till 12.00
Departure after lunch
Application and Requirements:
This workshop is designed for participants who have at least some basic experience in applying physiotherapy skills. Newcomers can still apply and basic teaching will be provided to them. An extension of the study days will be possible.
A written application can be sent to info@physioinlesotho.ch, until latest 15. November 2019. Later applications cannot be accepted.
Or also directly to the Physiotherapy Department, Paray Hospital P.O.Box 2, Thaba Tseka.
Teachers:
Thuso Wolfgang Fasser, Switzerland, double qualified physiotherapist SRK, MMACP, LMDPC specialised in basic physiotherapy in rural areas, assessment and rehabilitation for disabled children, music therapy and natural medicine
Ina Franzen, Switzerland, qualified physiotherapist
Accommodation:
The participants will be accommodated at the compound of Paray Mission Nursing School.
Requirements:
The participants are kindly asked to bring their professional uniform for teaching on the bedside, suitable clothing for the physiotherapy exercise class and their personal anatomy book.
Costs:
The contribution of each participant is Rand 1'000. The rest of the costs, for board, lodging and teaching material is offered by the Swiss initiative: www.physioinlesotho.ch
The invitation is open to members of any health institution of the government or private sector.
with bests regards
Thuso Wolfgang Fasser
Tel. (WhatsApp) +41 79 512 78 21 15. September 2019
These qualified physiotherapists are going to be in Lesotho on this mission: